Deadline set for Gers bids
Administrators confirm there have been expressions of interest
Last Updated: 04/03/12 12:47pm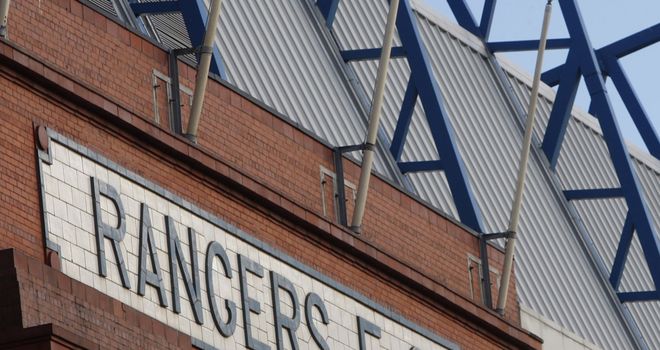 Rangers' administrators have set a deadline of 16th March for parties interested in taking over the club to make their first indicative bids.
The SPL champions were placed in administration last month, and have been told that savings of £1million per month need to be made.
A further announcement regarding cost-cutting measures is expected on Monday, with players and staff waiting to learn if there will be any redundancies.
In the meantime, administrators Duff and Phillips have set a deadline for bids after confirming there has been interest in buying Rangers.
Momentum
Joint administrators David Whitehouse said on the club's official website: "What we have done is set a deadline of 16 March for first indicative bids from interested parties and there is a level of momentum which has been created in terms of our discussions with those parties that leads us to think we will receive bids.
"HMRC would form a creditor of the company, so it will determine how big the creditor pot is. It could be that the creditor pot is, and I'm guessing here, £20m, or it could be £100m, but there will be a value for creditors that will then be distributed, pro-rata, to their claims. The size of the pot would frustrate the process.
"We are looking to achieve cost savings of £1m a month to get through to the end of the season.
"That's to preserve the core business but, through any administration process, the ultimate objective is to secure the survival of the business. We have now got a significant level of interest in terms of potential purchasers.
"The vast majority have expressed a desire that they would wish to formulate their plans to make a bid for the business based on a materially reduced cost structure from that which currently exists, so that they can approach the business with a cleaner sheet of paper in terms of new investment."