Burns up for Tigers test
Gloucester target four league wins on bounce in televised clash
Last Updated: 01/03/12 11:27am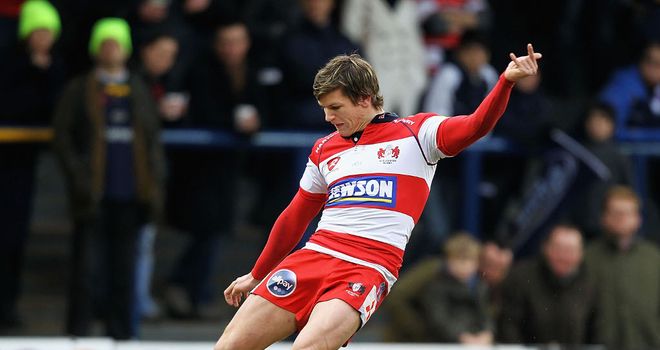 Freddie Burns: Full of confidence heading into clash with Leicester Tigers
Freddie Burns insists Gloucester are well up for Sunday's trip to Leicester after posting three Aviva Premiership wins on the bounce.
The Cherry and Whites saw off league leaders Harlequins 29-23 in the latest win at the weekend to rise to fifth in the table.
Next up is a trip to Welford Road to face the fourth-placed Tigers and while Burns knows it will be tough, he insists Gloucester are full of confidence heading into the clash.
The 21-year-old Gloucester academy graduate told The Citizen: "I'm settled in how I'm doing the basics well now, and I'm happy now.
"On Saturday the basics went well and then that allows opportunities to build things on top of that, when the pack goes as well as it did.
Basic
"But that's the type of rugby I want to bring to Gloucester, and that's what all the boys want to do as well.
"We keep it quite basic and simple when we have to, and we strive to do the hard work first. But if it's on to go then we'll always back ourselves and off we go.
"Confidence is key: it gives you that extra yard of pace or eye for the gap, and that little bit less hesitation.
"Boys are being decisive and the defensive effort was great too.
"We've been making quick decisions and we were right on top of them until the end as much as we could be.
"We've just beaten Quins, we're playing good rugby and we're off up to Leicester where not many teams get anything.
"They will have their full-strength team back but we can go up there and really take it to them now."