Wenger - An exceptional day
Arsenal boss savours thrilling North London derby victory
Last Updated: 26/02/12 9:30pm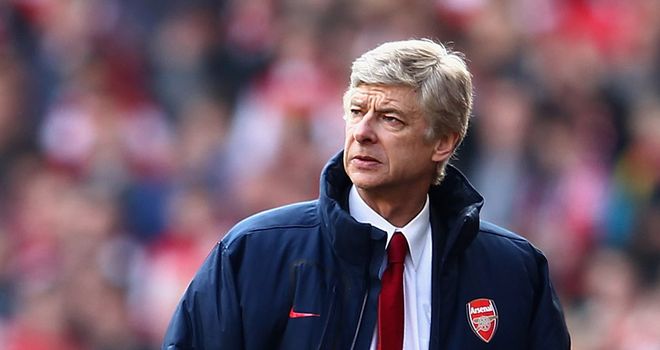 Arsene Wenger: Thrilled with the character shown by Arsenal in the win over Tottenham
Arsene Wenger admitted he could not have asked for more from his players after Arsenal's thrilling 5-2 victory over Tottenham.
Spurs had looked set for victory as early as the fourth minute when Louis Saha's shot deflected off Thomas Vermaelen and looped in.
Harry Redknapp's side doubled their advantage in the 34th minute when former Arsenal striker Emmanuel Adebayor slotted home a penalty on his 28th birthday.
However, the Gunners went in level at half-time when Robin van Persie fired an equaliser three minutes after Bacary Sagna had pulled one back.
Arsenal continued in the same vein after the break and took the lead through Tomas Rosicky six minutes into the second half, before Theo Walcott's brace wrapped up the resounding victory.
Wenger was delighted with the spirit shown by his men as well as the performance, while he feels Arsenal could still overtake Spurs in the Premier League standings.
Sunday's win lifted the Gunners back into fourth place but they remain seven points adrift of their North London rivals.
Refuse to lose
"It was a performance full of everything you want from your team," Wenger told Sky Sports.
"It had team spirit, technique, resilience. It was an exciting game, we had a difficult start but kept going and showed great character again today.
"When you're 2-0 down against a team in front of you with the quality they have, you need something exceptional.
"We refused to lose today, we kept going and in the end I think we had too much quality and drive."
Asked if it is still a foregone conclusion that Spurs will finish ahead of them in the league, Wenger said: "I don't think so. Mathematically we can come back.
"If we're consistent, anything is possible."