Summerhays goes clear
American holds two-shot advantage in PGA Tour event in Mexico
Last Updated: 26/02/12 11:42am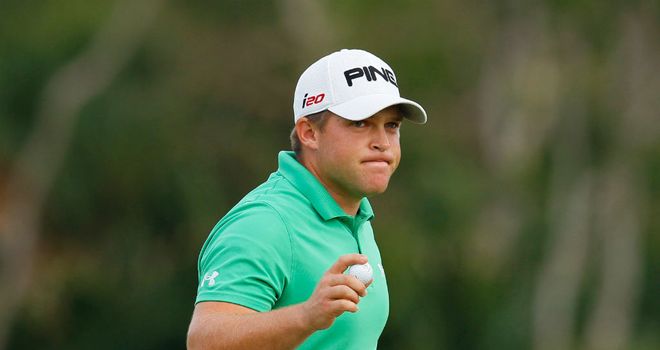 Daniel Summerhays: Leading a PGA Tour event after three rounds for the first time
Daniel Summerhays fired a 67 and stretched out a packed leaderboard to lead by two entering the final round of the Mayakoba Golf Classic.
The 28-year-old holed four birdies in a flawless third round to move to 12-under-par for the tournament in Mexico, clear of fellow American Chris Stroud who in turn is two ahead of the chasers.
Third round leaderboard
US unless stated
-12 D Summerhays
-10 C Stroud
-8 W Claxton
-8 M Allen
-7 M Turnesa
-7 R Allenby (Aus)
Click here for collated scores
Summerhays had begun the day tied for the lead alongside England's Greg Owen and American Will Claxton, who fell off the pace with rounds of 73 and 71 respectively.
"Tomorrow, I'm just going to try and do the same things I've been doing all week," said Summerhays, whose biggest career victory to date was as an amateur in a 2007 Nationwide developmental tour event.
"I'm going to try and hit the driver really well again. My swing feels really good, so I'm picking out good targets. I'm judging the wind correctly and I'm managing it well.
"I'm really looking forward to the opportunity tomorrow to take the lead into the final round of a PGA Tour event and see how I perform," Summerhays said.
Stroud also progressed with a 68 but would have been level with Claxton had the latter not dropped shots at the two closing holes.
It left Claxton on eight-under alongside Michael Allen, who shot 66, with Marc Turnesa and Australian Robert Allenby a further shot behind.
Owen is now amongst a group of six players on six under, six shots off the lead, with the Briton's search for a maiden tour win set to continue.