Flower - KP will open
'Match-winner' Pietersen to open batting in one-dayers
Last Updated: 07/02/12 4:43pm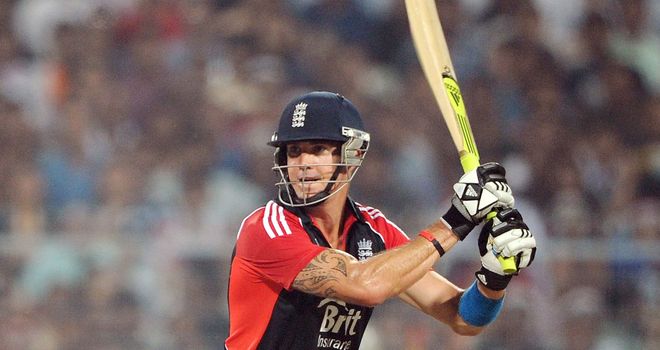 Kevin Pietersen: Back at the top of the order for ODI series
England coach Andy Flower confirmed Kevin Pietersen will again be promoted to open the innings in the upcoming one-day series against Pakistan.
Pietersen was handed the role during last year's World Cup, only for a hernia injury to cut the experiment short four matches in to the tournament.
The 31-year-old right-hander struggled for runs during the recent whitewash Test series defeat against Pakistan, however Flower confirmed that the Surrey batsman will take his place at the top of the order for the four-match ODI campaign.
"He is going to be opening the batting for us in this series, and that should be really exciting to watch," said Flower.
"We started with him in that position in the World Cup, and unfortunately he got injured and had to go home early.
"But he showed glimpses of what he could do."
Flower believes Pietersen could prove to be a match-winner at the top of the order, just as Sachin Tendulkar has been for world champions India in recent times.
"He's a very, very fine cricketer - a very dangerous cricketer - and someone we'd like to give the option of facing as many balls as possible in the limited-overs game," he said.
"If he stays in long enough, he will win games for us in that position.
"It hasn't worked out well for him at number four recently, but I'm really excited to see him embrace the challenge of opening."