Lancaster wants team of captains
Chris Robshaw set to lead England at Murrayfield
Last Updated: 25/01/12 4:47pm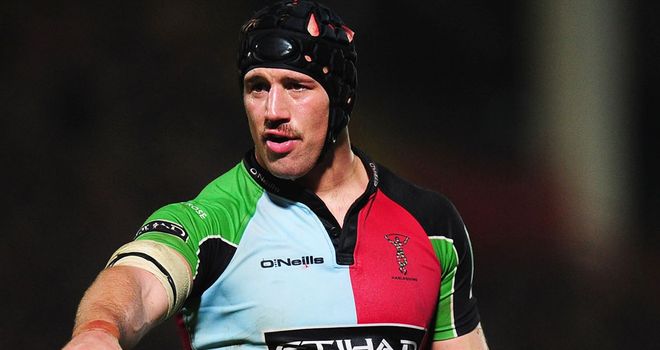 Chris Robshaw: Set to lead England
England interim head coach Stuart Lancaster wants a team of leaders and plans to appoint his captain on a game-by-game basis.
With Tom Wood injured, Harlequins captain Chris Robshaw is favourite to lead England out in their opening RBS 6 Nations clash with Scotland on February 4.
Lancaster will announce his decision on Monday - but he stressed the appointment will not necessarily be for the rest of the championship or for the summer tour to South Africa.
"There is a spread of players we need to work with and from there a leader will emerge that will represent England as captain against Scotland," Lancaster said.
"Will we appoint for the Six Nations and through to South Africa and beyond? I don't think you can do that.
Iconic
"I don't think selection or injury allows you to do that. It is not a bad thing to have two or three people who can captain the side.
"The leadership model I believe in is that the captain comes out of the leadership group but doesn't sit way above it as an iconic figure because if that person is unavailable then you have a void.
"At the moment we are developing leaders giving them an opportunity to own the culture.
"That gives us time to work with the players. There are players I haven't coached before and I need to learn about them.
"The most important thing is the leadership framework and I am sure in the process of time someone will stand out and will do it on a more consistent basis."