Dhoni banned for Adelaide Test
India captain punished for team's slow over-rate
Last Updated: 15/01/12 11:17am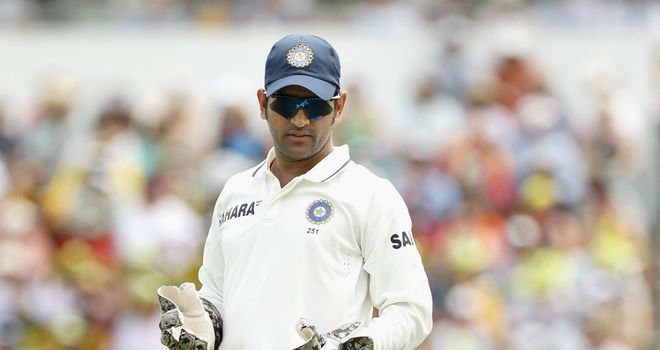 Mahendra Singh Dhoni: paid price for India's tardy bowlers
India captain Mahendra Singh Dhoni has been suspended for the fourth Test against Australia by the International Cricket Council because of his side's slow over-rate.
The one-match ban completes a miserable day for Dhoni, who was dismissed for two runs as India crumbled to an innings and 37-run defeat at the WACA to go 3-0 down in the four-match series.
"The India team has been fined for maintaining a slow over-rate during the third Test against Australia in Perth, Western Australia, and as this is the second offence within 12 months India captain Mahendra Singh Dhoni has been suspended for the next Test match in line with the ICC Code of Conduct," an ICC statement read.
"Ranjan Madugalle, chief ICC match referee, imposed the fines after India was ruled to be two overs short of its target at the end of the match after time allowances had been taken into consideration.
"Dhoni acknowledged that he had been kept informed of the position regarding over-rates on a regular basis throughout the match and therefore accepted the decision."
India were two overs shy of the minimum rate required. The first offence was committed in the second Test against the West Indies in Barbados in July.
Vice-captain Virender Sehwag is likely to replace Dhoni as skipper in Adelaide, where the fourth Test takes place from January 24-28, with Wriddhiman Saha brought in as wicketkeeper.