Ajmal developing secret delivery
Pakistan spinner plans to ambush England's batsmen
Last Updated: 06/01/12 1:25pm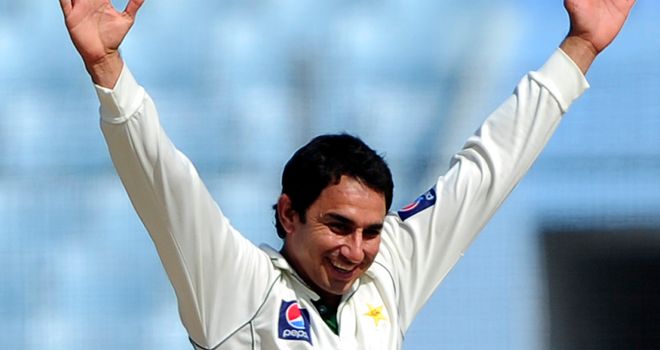 Saeed Ajmal: working on a new variation after a prolific year in 2011
Pakistan off-spinner Saeed Ajmal claims to be working on a secret delivery to surprise England's batsmen with.
Ajmal took 50 wickets in eight Tests last year, helped by a doosra that drifts away from right-handers.
He did not reveal what his newly developed delivery does, but definitely plans to use it against England.
"We are working on a special delivery, it's not very far, you will know it."
Saeed Ajmal Quotes of the week
"We are working on a special delivery, it's not very far, you will know it," he said.
The three-Test series begins in Dubai on January 17, and Ajmal hopes the pitch will suit slow bowling. He grabbed eight Sri Lanka wickets in a Test at the same venue in October 2010.
Prepared
"We are going for the series fully prepared," added Ajmal. "We have special plans and we are working on that."
Ajmal is the top bowler in the ODI rankings but does not want to be compared with England off-spinner Graeme Swann.
"He has his own variety and I have my own variety, but he is a good bowler because he has remained the world number one bowler in Test matches," said Ajmal.
Except for Sri Lanka, Pakistan's victories in Tests have been against lower-ranked teams - West Indies, Zimbabwe and Bangladesh - in 2011.
"Whosoever you play against, you have to take wickets," continued Ajmal.
"Sri Lanka were the top team and I was man of the series against them. West Indies was not a bad team as we hadn't won a series against them, Bangladesh was not that good a team but I took only eight wickets against them."