Paine requires more surgery
Wicketkeeper's recovery is 'slower than expected'
Last Updated: 14/12/11 11:29am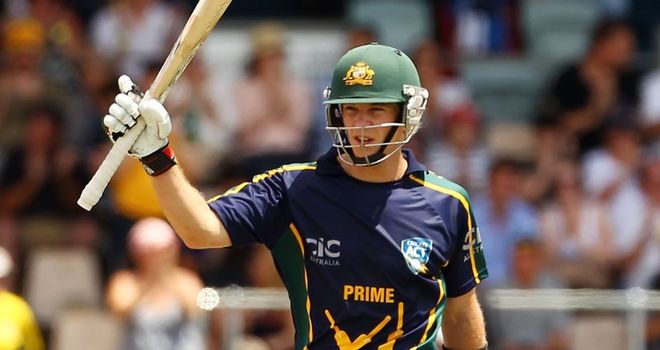 Tim Paine: Needs more surgery
Australia have suffered another injury setback with wicketkeeper Tim Paine set to be out of action until March due to a finger injury.
The 27-year-old has been told he needs to undergo further surgery on the fractured right index finger he suffered in training for Tasmania back in August.
Cricket Australia doctor Trefor James said: "Tim Paine's recovery from surgery for a fractured finger has been slower than expected.
"Tim has been reviewed by specialists and CA medical staff. It is clear that the fracture has not healed as expected and the best course of action is for Tim to undergo further surgery.
"This will be performed today (Wednesday) and it is expected that Tim will be unavailable for a further three to four months."
Paine added: "I'm obviously disappointed with this latest setback. I am hopeful that I can get the injury right and recover fully so that I can get back to playing cricket in the near future."
Paine is seen by many as the long-term replacement for Brad Haddin and a possible future Australia captain.