Gayle given ultimatum
Former Windies skipper will not play until comments are retracted
Last Updated: 20/10/11 8:39am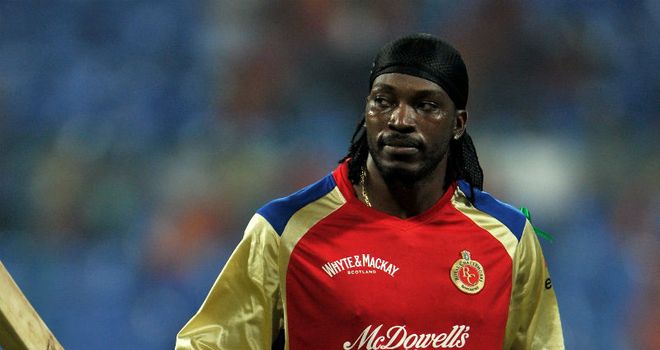 Chris Gayle: Still not being considered by West Indies selectors
Former West Indies captain Chris Gayle will not be considered for selection until he has taken back his criticism of cricket's governing body in the Caribbean.
Earlier this year, Gayle gave a radio interview in which he questioned the way he was being treated by members of the West Indies Cricket Board, including chief executive Ernest Hilaire and coach Ottis Gibson.
And the board have now told the batsman they are prepared to allow him back in from the international wilderness, but only if his comments are retracted.
"The West Indies Cricket Board requires that Chris Gayle withdraws his comments in order to be considered for selection to the West Indies team," the WICB said in a statement.
"The decision has been communicated to Mr Gayle and the Board awaits his response."
Overlooked
Gayle has not played for the Windies since the 2011 World Cup, choosing to take part in the Indian Premier League after initially being overlooked for the home series against Pakistan.
His exile will continue during the Test series in Bangladesh, which starts on Friday, but WICB director and former West Indies captain Clive Lloyd is adamant that the treatment of Gayle has not been unfair.
"First of all, it is disappointing that the matter has gone on for as long as it has," Lloyd said.
"What we need now is closure and, to be fair, anyone to whom those comments were made would have a right to take umbrage.
"Withdrawing the comments would be the intelligent thing to do to get the issue resolved and have every one move on.
"We need senior players to be in the set up to drive the progress forward and any team would love to entertain Gayle in their set up, but under the right circumstances."