Samuels given bowling all-clear
Action given thumbs up by ICC
Last Updated: 28/09/11 4:47pm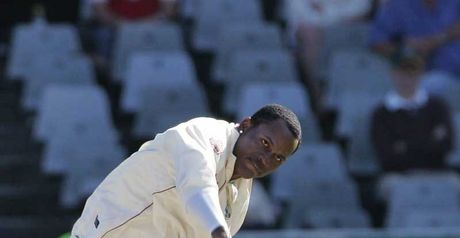 Samuels: returned to international cricket after two-year ban
West Indies all-rounder Marlon Samuels has had his bowling action cleared by the International Cricket Council and is free to bowl again at international level.
The ICC deemed the off-spinner's action to be outside the 15 degrees of tolerance in February 2008 after reports from umpires Aleem Dar and Simon Taufel.
The 30-year-old has since undergone remedial work on his action and has been cleared after assessment.
Samuels, who has played 32 Tests and 117 ODIs, returned to international cricket in April after serving a two-year ban for his links to a bookmaker.