Shahzad punished by ECB
Lewis in the clear after panel opt to take no further action
Last Updated: 23/09/11 4:49pm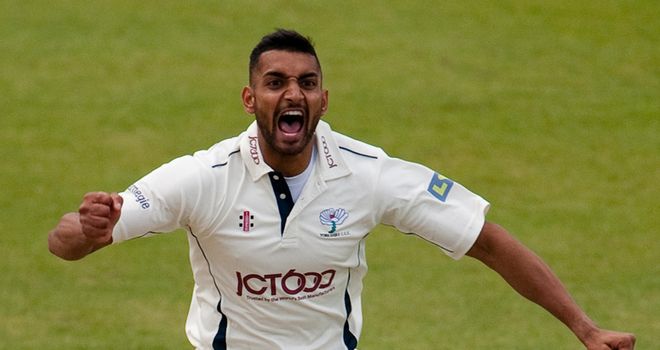 Shahzad: apologised to the umpires immediately after incident at Edgbaston
Yorkshire seamer Ajmal Shahzad has been severely reprimanded, warned as to his future conduct and fined £750 for scuffing the pitch in an LV= County Championship match.
The England itnernational admitted the offence in Yorkshire's penultimate Division One match of the season against Warwickshire at Edgbaston.
The England and Wales Cricket Board (ECB) took into account that the player had immediately admitted his guilt at the time and apologised to the umpires.
Shahzad's deep regret, along with his exemplary record before the incident, meant he avoided being hit with any disciplinary points under the ECB code.
The disciplinary panel also considered a charge of deliberate physical contact with an opposing player against Gloucestershire's Jon Lewis.
Lewis, who had already been penalised three points over the incident in Gloucestershire's Division Two match against Essex at Colchester last month, had also been disciplined independently by his county.
The ECB panel therefore concluded that no further action was necessary against the former England international who will be plying his trade for Surrey next season.