Aussies hail freakish BOD
Irish great is the man the Wallabies fear
Last Updated: 13/09/11 9:52am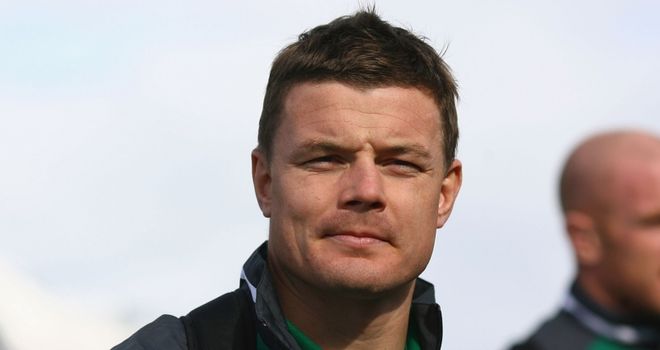 Brian O'Driscoll: A freak says Adam Ashley-Cooper
Australia star Adam Ashley-Cooper has described Brian O'Driscoll as a "freak" ahead of Saturday's massive World Cup showdown at Eden Park in Auckland.
Ashley-Cooper was told as a teenager to study the Irish captain in order to learn how an outside centre should play. Now the 27-year-old utility back is hoping to line up against O'Driscoll this weekend.
"Brian is a freak. He created a pretty painful result for us at Croke Park a couple of years ago when he scored under the posts to draw the game. He's achieved so much. All of us in the Aussie camp respect him so much.
"On a good day he's one of the best in the world. We're hoping he has a quiet night on Saturday. Absolutely he represents the same threat that he did five years ago.
"Players like Brian turn up in arenas like this. It's a World Cup and he's here to play. Back in 2002 I was told by my coach to study Brian O'Driscoll because he was the best at what he did at 13.
Complete player
"He had acceleration and defence - he's a complete player and has shown that for that last 12 years. I'm sure whoever gets the 13 jersey this week will be very excited to face him.
"If you want to be the best you've got to compete against the best and Brian has been on top of his game for so long."
Australia came into the World Cup as newly-crowned Tri-Nations champions, and Ashley-Cooper says that success boosted the squad.
"We took a lot out of our last two performances, against South Africa in Durban and against the All Blacks in Brisbane. To win such an important tournament has created a lot of confidence and belief in the squad.
"But we've put that behind us because these are new challenges. Ireland are going to be tough. It seems to me that games are being won around the 60-65 minute mark. We expect a pretty tight encounter right up until then."