Dhoni - No need to panic
India have great future, insists skipper
Last Updated: August 17, 2011 4:17pm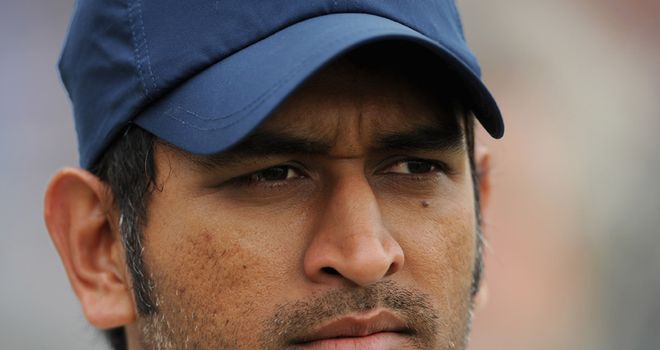 Dhoni: India have great future despite losing top ranking
India captain MS Dhoni has told his players not to panic despite losing their number-one Test ranking to England.
Dhoni's side head to The Oval for the fourth npower Test, looking to avoid a 4-0 series whitewash.
It has been a disastrous series for India so far, with England outplaying them in every department, but Dhoni does not want to see his side end on a low note.
"The past two years have been great," he told Sky Sports. "We have to look to the future as well. What's important is not to panic. Some sides push the panic button too soon, but we will look ahead to the bright future we have."
Question marks
Having entered the series with an aura of being the best side on the planet, Dhoni's men will end the summer with plenty of question marks against their name.
The skipper is aware work needs to be done. "We've not been sleeping so this is not a wake-up call," he added.
"It's not about how easy or hard it is. Whether you win or lose, you need to stick to the basics and keep things simple, whatever the result.
"We will stick to our game plan and hopefully it'll reflect in our performance.
"This is a sport, we go through tough times. It's challenges that make life interesting."