Injury setback for Stoddart
Wales winger ruled out trip to Spala
Last Updated: 29/06/11 8:59pm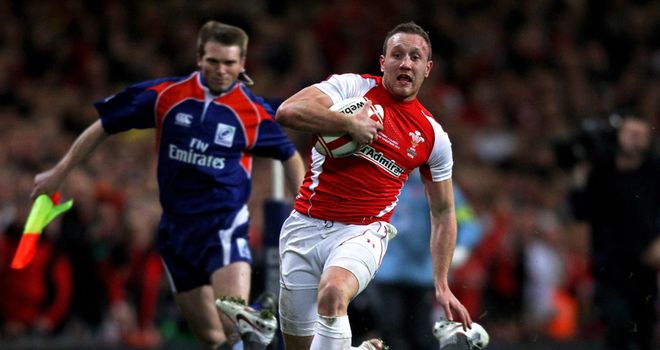 Stoddart: Has suffered a thigh strain
Morgan Stoddart will miss Wales' World Cup training camp in Poland after his suffered a thigh strain.
The Scarlets winger will remain behind in Wales for treatment while the rest of the squad heads to Spala for a week.
However Stoddart is expected to be fit for the second of the scheduled pre-tournament trips to Poland on July 18.
WRU national medical performance manager Prav Mathema said: "Morgan has picked up a strain to the quad muscle in his thigh and will need to be managed over the next couple of weeks.
"Although the injury is mild, Spala will be an intense training camp and Morgan will not get the maximum benefit out of it with the injury he is carrying.
"We have consulted closely with the Scarlets medical team and concluded the best thing for him is to miss this first trip and get himself right in time for the second one."