Hampshire - No word on Afridi
Royals still in the dark over availability of all-rounder
Last Updated: 15/06/11 3:14pm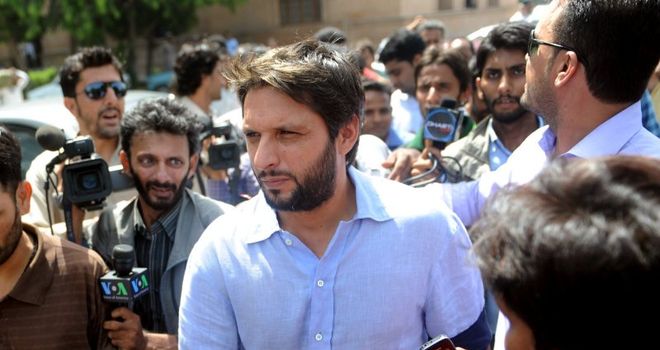 Afridi: No confirmation over NOC
Hampshire say they have received no official word on whether Shahid Afridi will be able to play for them in the Friends Life t20.
The big-hitting all-rounder has been forced to sit out the start of the Royals' title defence after having his No Objection Certificate revoked by the Pakistan Cricket Board.
The punishment, which prevents him from playing outside his home country, was handed out after Afridi made highly critical comments about the PCB when announcing his international retirement.
But reports on Tuesday indicated that Afridi had reached an agreement to play overseas with PCB chairman Ijaz Butt in return for his withdrawal of a court petition against the board.
Although the reports have left Hampshire hopeful, they still have not been given confirmation on Afridi's availability.
"We haven't received any notification from the PCB yet," a Hampshire spokesman said.
Discussions
"We are aware as a club that there have been discussions between Afridi and the PCB but we were not privy to those.
"We are very hopeful that the rumours are true that he has been granted a No Objection Certificate, but at the moment we have to wait on confirmation from the PCB."
Hampshire say Afridi is keen to play as soon as his NOC is re-issued, with the earliest possible date for his debut being next Thursday against Essex.
The spokesman added: "I understand there is a tribunal hearing tomorrow and we will eagerly await the outcome of that.
"If we get confirmation that the NOC has come through then we will get Shahid on a plane immediately.
"Having spoken to Shahid last time he was here I'm under no illusions that he is raring to get back to Hampshire to play."