Afridi could regain NOC
Former Pakistan captain reportedly cleared to play overseas
Last Updated: 14/06/11 5:36pm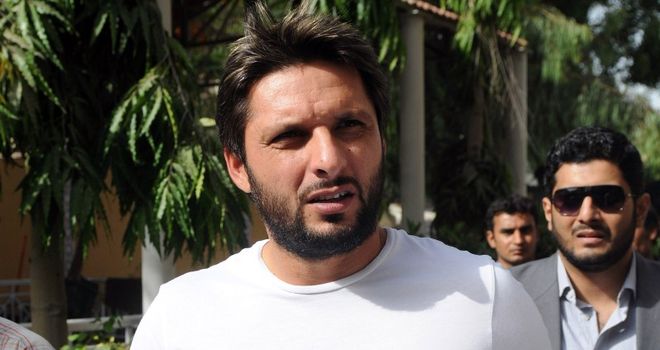 Afridi: Reportedly cleared to play outside Pakistan
Shahid Afridi could be cleared to play overseas again after his No Objection Certificate was reportedly reinstated on Tuesday.
The former Pakistan skipper had the NOC revoked when he criticised the Pakistan Cricket Board as he announced his retirement from international competition.
He had been set to play for Hampshire in the Friends Life t20, but the PCB's sanctions have resulted in him being unavailable for the start of the defending champions' campaign.
Afridi filed a petition against the decision, with a court hearing into the matter adjourned until June 16.
But after a meeting between Afridi and PCB chairman Ijaz Butt, Geo Television say Afridi will withdraw the petition in return for having his NOC put back in place.
PCB spokesman Nadeem Sarwar confirmed that the meeting took place but did not confirm any further details on the outcome.