Henson is 'The Bachelor'
Reality role for controversial Welsh star
Last Updated: 14/06/11 7:39am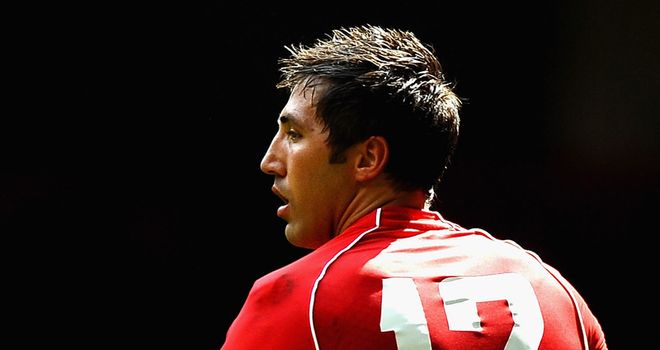 Henson: Will take a starring role in The Bachelor
Gavin Henson will have 25 glamorous women fighting for his affections when he stars in a UK version of the US Hit show The Bachelor.
The Welsh international is without a club on the pitch after his controversial spell in Toulon ended last month.
But Henson - who split from singer Charlotte Church last year - will have plenty of suitors off it in the Channel 5 series.
Among those taking part are a number of models, a web developer and twins who switched from athletics to property development.
It's not the first high-profile TV opportunity for Henson, who has previously appeared in Strictly Come Dancing and ITV1 adventure series 71 Degrees North.
Flirting and bitching
The Bachelor hopefuls will all be living together in a villa in Southern Europe with Henson living nearby in a bachelor pad. Channel 5 said viewers should "expect flirting, bitching and heartfelt emotion as the contestants do whatever it takes to impress Gavin".
Henson said: "I'm so excited to have been cast as The Bachelor as I really feel the time is right for me to find a girl to hopefully spend the rest of my life with.
"I've always been dedicated to my rugby and continue to train hard but as the season draws to an end I can focus on meeting the right girl.
"It can be hard in my situation to meet women and The Bachelor will give me the unique opportunity to go on some incredible dates and spend quality time getting to know amazing women from all over the UK."
A Welsh Rugby Union spokesman said Henson's next training stint with Wales will begin on June 30, running into July ahead of warm-up fixtures against England in August.
"The squad are currently committed to personalised training programmes in and around prescribed holiday periods, meaning some are already on site at WRU headquarters and others have been given regimes to follow away from camp depending on their personal requirements, like Gavin, or are resting or undergoing rehab.
"Gavin is fulfilling a work commitment which was in place before he was selected for national squad duty and doing so in the full knowledge of the Wales management team. He has already undergone periods of extra conditioning work and is maintaining constant contact with the WRU's head of strength and conditioning Adam Beard."