ECB want Amir explanation
Surrey Cricket Board asked to assist investigation
Last Updated: 10/06/11 7:27pm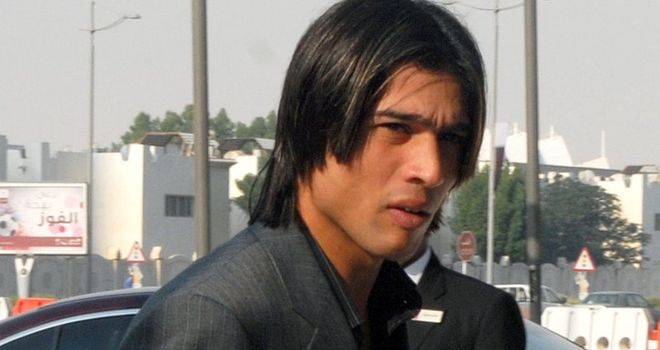 Amir: Played for Addington 1743 on Saturday
The England and Wales Cricket Board have called on the Surrey Cricket Board to assist their investigation into Mohammad Amir's appearance for a village side.
The 19-year-old, who is serving a five-year worldwide suspension, has confirmed that he played for Addington 1743 in the Surrey Cricket League on Saturday.
Amir claimed that he had been assured by the club the contest was a friendly and did not fall under the jurisdiction of the ECB.
The International Cricket Council launched an immediate investigation into the matter and were quickly followed by the ECB, who have now asked the Surrey Cricket Board to co-operate.
The ECB statement read: "The ECB ... has requested the Surrey Cricket Board to assist it in its investigation of the circumstances surrounding the Pakistan cricketer Mohammed Amir's appearance for Addington 1743 CC in a Surrey Cricket League Division One match last weekend.
"ECB has also written separately to Addington 1743 CC seeking a full written explanation from the club of the events leading up to Amir's appearance in the match.
"The decision came after ECB confirmed Addington 1743 CC falls under its regulatory jurisdiction by virtue of the club being affiliated to the Surrey Cricket Board. The ECB will also continue to assist the ICC with its own inquiry into the matter."
Amir, along with team-mates Salman Butt and Mohammad Asif, was banned in February after being found guilty of deliberately bowling no balls against England.