Addington: Amir wasn't paid
Village team claim no money was involved
Last Updated: 09/06/11 7:44am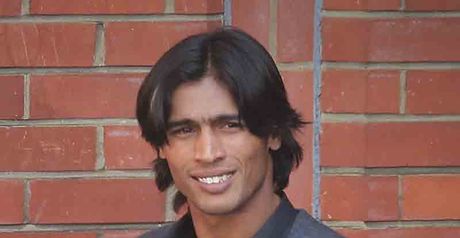 Amir: Played for Addington while banned
Surrey League side Addington have insisted that they did not pay banned Pakistan paceman Mohammad Amir to play for them.
Amir is facing further disciplinary action after admitting to playing for the club despite serving a five-year ban from all forms of the game.
The 19-year-old, who was banned by the ICC in February after being found guilty of deliberately bowling no balls in the spot-fixing scandal against England last year, claims that as he was told that the match was a friendly it would not contravene his suspension.
However Amir, who took four wickets and scored 60 with the bat against St Luke's CC, admitted he was stunned to learn that the match was in fact a league game.
Amir told PakPassion.net: "I was informed by club representatives before the game that it was a friendly match, being played on a privately-owned cricket ground.
"I asked the club representatives if the match fell under the jurisdiction of the ECB and they informed me that the match did not.
"I spoke to several club representatives about the issue and they all told me that it was a friendly match and therefore would not contravene my ban from the ICC. I was informed that I was fine to play."
However Addington club secretary Raheal Shafi insisted no money had been paid to Amir.
He said: "We are nowhere near Test or county standard and there was no money involved.
"He was very down to earth. He was relaxing and sitting on the grass and talking about life in Pakistan, life in England and where he has travelled."
The match is likely to have come under the jurisdiction of the England and Wales Cricket Board (ECB), who are themselves investigating.