Baxter to call it a day
Experienced prop to call it a day after World Cup
By Paul Higham Twitter: @SkySportsPaulH. Last Updated: 08/06/11 11:21am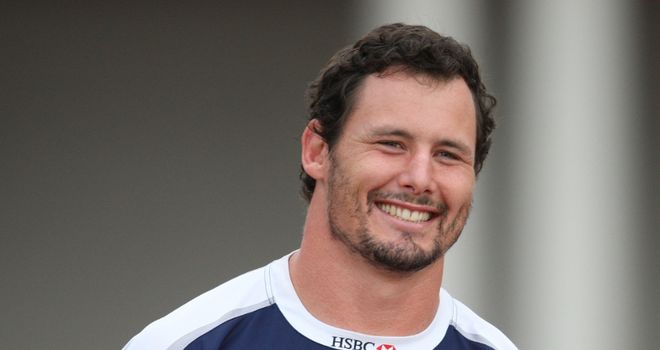 Baxter: Set to call it a day after World Cup
Australia's most capped prop Al Baxter has announced that he will be hanging up his boots later this year after the end of the World Cup.
The 34-year-old has made 69 appearances for his country after making his debut back in 2003, but will call it a day to focus on a career in architecture.
Baxter will continue to play in Super Rugby for Australian side New South Wales Waratahs, to add to his tally of 128 games, for the remainder of their campaign.
Despite making his intentions clear, Baxter has stressed to Wallabies coach Robbie Deans that he wants to play in the World Cup.
Deans has given him no clues about his Australia squad for the World Cup in New Zealand, but Baxter would love to sign off by lifting the trophy.
Recovery
"I'd got to the stage where my body was taking five days to recover between games, the season is getting longer and everybody was getting bigger and stronger," Baxter said.
"I'd love to play as many Tests as I probably could. I've contacted (Wallabies coach) Robbie (Deans) over the last couple of days and said I was very much available for Tests and the World Cup.
"He was pretty dead bat, as is usually the case with Robbie. He certainly wasn't giving anything away. I've been to two finals so it would be nice to finally win it."
Baxter has become a starter with the Waratahs again this season due to injuries, and they are still chasing a play-off spot with two matches to go.
Following on from rugby Baxter could be heavily involved in the football World Cup, as his architectural employers have a contract to build a stadium for the 2022 event in Qatar.