Collingwood out to impress
Durham all-rounder aiming to get back in England side
Last Updated: 30/05/11 6:10pm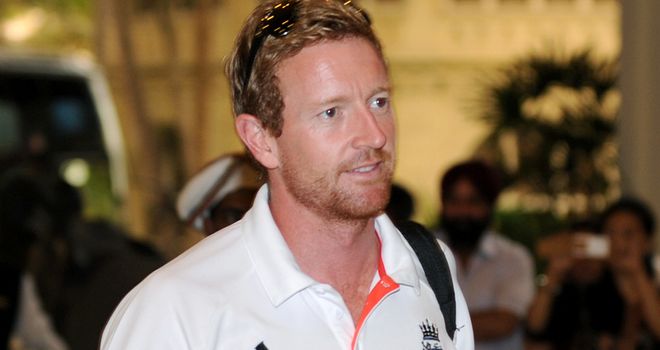 Collingwood: Still thinks he can perform on international stage
Paul Collingwood hopes a strong run of form for Durham can propel him back into the England limited-overs set-up.
The 35-year-old retired from Test cricket following victory in the Ashes over the winter but is still available for one-day internationals and Twenty20 cricket.
He played four matches at the recent World Cup but fell out of favour towards the end of England's campaign in the tournament after failing to find form with the bat.
Collingwood has also lost the T20 captaincy to Stuart Broad but still thinks he has plenty to offer at international level.
"Everybody knows I was disappointed to lose the captaincy but you move on, I've got to get back on the field and put good performances in," he told Sky Sports News.
Focus
"My focus is to go forward for Durham and have a lot of success, and if I can break back into the England side that would be fantastic. It'd be great if I did, England know what I can do when I'm in good form.
"My goal is scoring a lot of runs for Durham and we'll see what happens. The England team moves on all the time and I'd love to be involved, but if that's not possible then I've had a good 10 or 11 years in international cricket."
In the short term, Collingwood remains focused on his county, who are currently sitting second in the Division One table.
He added: "I've kept myself open to Durham as much as they want me to be involved. I still love playing cricket and hopefully I can contribute to Durham's success.
"As an international player you come in for the one-off games and it's not easy to make a contribution out on the park or in the dressing room, so hopefully I can do that this summer."