Powell released by Wasps
Wales forward to leave club by mutual consent
Last Updated: 04/05/11 8:57pm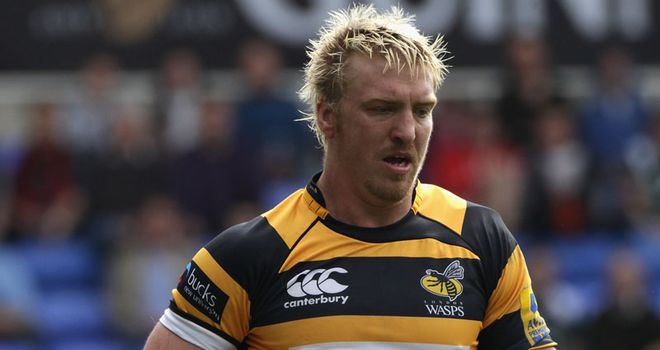 Powell: Leaves Wasps
Wasps have announced that No. 8 Andy Powell is to leave the Aviva Premiership club by mutual consent.
The Wales international was suspended after being injured in a brawl at a London bar, an incident the club have now concluded their investigation into.
Fellow Wasps forward Tim Payne was also initially suspended but had his ban lifted less than 48 hours after it was imposed.
But Powell remained on the sidelines as the probe was carried out and now Wasps have confirmed his departure.
The 29-year-old joined the club on a one-year deal last summer after being released by Cardiff Blues and had been in negotiations to extend his stay before the suspension.
Statement
"London Wasps can today announce that Andy Powell is to leave the club by mutual consent," Wasps stated on their official website.
"This announcement comes following a thorough and detailed review, between the player and the club, of all of the evidence arising from the incident for which Andy was initially suspended.
"This included a review of CCTV footage of the incident and statements from those witnesses present throughout.
"Both parties are satisfied that this matter has been dealt with in a proper, fair and appropriate manner and agree that the conclusion reached is in their respective best interests for the future.
"Both parties have also agreed that there will be no further comment from either side and the club considers the matter now closed."