Slow recovery for Burgess
A shattered ankle ruins England prop's NRL season
By Jessica Basi. Last Updated: 03/05/11 1:28pm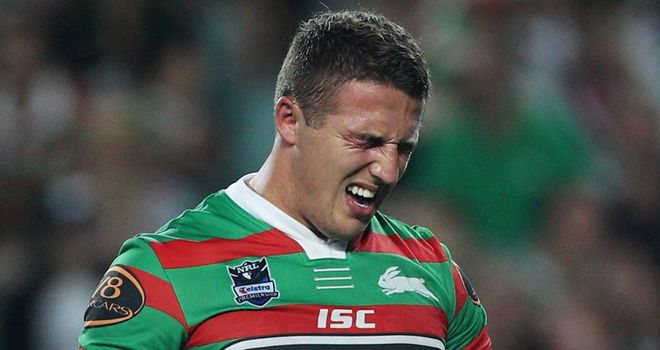 Burgess: Out for season
England prop Sam Burgess will be sidelined for a minimum of four months following ankle surgery.
The 22-year old suffered the injury in South Sydney's defeat to Canterbury on April 23.
Coach John Lang initially hoped the player would be back on form within six weeks, but surgery has revealed Burgess' ankle to be significantly more damaged than expected.
""Out for the season. Gutted""
Sam Burgess Quotes of the week
Ruptured ligaments and a screw to the ankle joint will put Burgess out for the rest of the NRL season.
Frustrating
England coach Steve McNamara will have to consider alternative options for his upcoming squad selection, as a question mark hangs over Burgess' fitness for the Four Nations Series in October.
The latest prognosis caps a frustrating year for the former Bradford forward, with shoulder surgery in the off-season also hampering his progress.
Burgess has already had to endure significant downtime this season, after he sustained an injury against arch-rival Sydney in March, which pushed his shoulder recovery back four weeks.
Burgess broke the crushing news to South Sydney fans on Twitter: "Thanks for all your well wishes. Opp wasn't the best. More damage than expected. Need a screw. Out for the season. Gutted."