Michalak to leave Toulouse
Fly-half disappointed to be leaving beloved club
By Jamie Casey. Last Updated: 28/04/11 12:37pm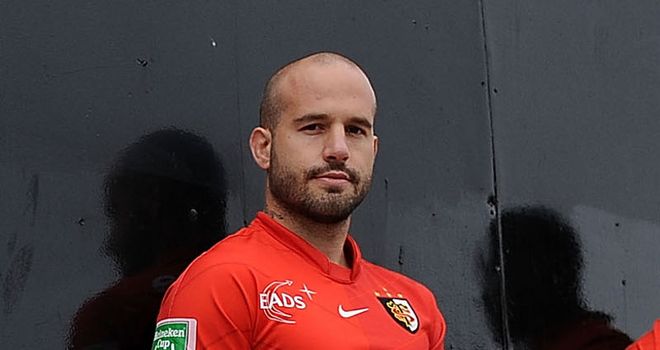 Michalak: Has spent the majority of his career with Toulouse
Frederic Michalak will leave Toulouse at the end of the season after a breakdown in contract negotiations.
The former France fly-half admits he is broken hearted to be ending his 'love affair' with the club where he began his career as an 18-year-old.
Capped 54 times by his country and a member of their last two World Cup squads, Michalak is open to a move away from France when he becomes a free agent.
"I hope to bounce back elsewhere, in France or abroad," he said.
"I tried to negotiate but we couldn't reach an agreement. It breaks my heart to leave Toulouse, not to be continuing this love affair.
"It is a wounding moment, I would have loved to have finished my career here. This time I am leaving for good."
Michalak has had an injury-plagued final season with Toulouse, and has been linked with a move to Australian Super 15 franchise New South Wales Waratahs.