Broad support for Strauss
Pace bowler thinks batsman should stay as one-day captain
Last Updated: 13/04/11 10:02am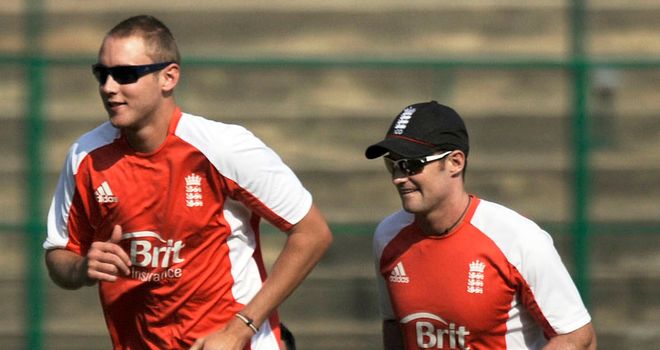 Broad: Thinks Strauss should continue as skipper
England bowler Stuart Broad believes that Andrew Strauss should stay on as the one-day international captain.
Former skipper Michael Vaughan has tipped Broad to take over the role if Strauss decides to step down in the wake of the World Cup.
But although the 24-year-old is proud that he has been mentioned as a potential captain, he still thinks Strauss should continue to lead the 50-over team.
"It's a huge compliment to have the most successful England captain to suggest that you have got the character to do something like that," Broad was quoted as saying in The Daily Telegraph.
"My personal belief is that Straussy should keep going with the job. He's done a fantastic job over the last couple of years when he has been captain and he's one of our best one-day batsmen.
"It would be a real shame if he decided he couldn't play one-day cricket any more. Hopefully he will continue. He's certainly got the backing of the whole changing room."