RFU to hold Foden talks
Full-back ordered to appear before disciplinary chief
By Tony Curtis - Twitter: @SkySportsTC. Last Updated: 07/04/11 1:18pm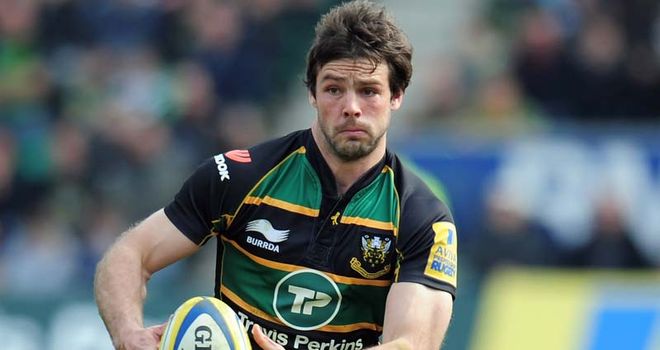 Foden: Ordered to appear before the RFU's disciplinary chief
England and Northampton full-back Ben Foden has been ordered to appear before the RFU's disciplinary chief after he received a police caution.
Foden will face Judge Jeff Blackett on Monday to explain his conduct after he was arrested and subsequently cautioned for causing criminal damage.
Although the meeting is not an official disciplinary hearing, Judge Blackett could decide to take matters further after speaking to the 25-year-old.
An RFU spokesman said: "As the national governing body for rugby in England, the Rugby Football Union expects all players to uphold the core values of the game.
"It notes that Ben Foden has accepted a police caution and has apologised for his part in the incident.
"Ben has now been asked to appear before the RFU disciplinary officer, Judge Jeff Blackett, next Monday afternoon.
"It should be noted that this is not an RFU disciplinary hearing, but an opportunity for Ben to explain his conduct."