Tardy Pakistan fined
Afridi's men hit in the pocket for slow over-rate
Last Updated: 27/02/11 2:44pm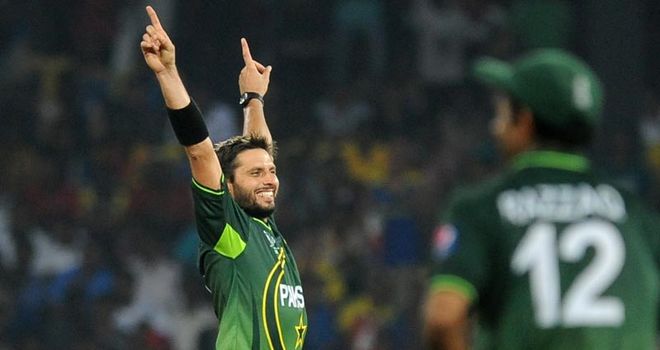 Costly: Afridi has been fined 20 percent of his match fee
Pakistan have been punished for a slow over-rate during their 11-run World Cup win over Sri Lanka in Colombo.
Chris Broad of the elite panel of International Cricket Council match referees imposed the fines after Shahid Afridi's side were ruled to be one over short of their target at the end of the match when time allowances were taken into consideration.
In accordance with ICC code of conduct regulations governing minor over-rate offences, players are fined 10 percent of their match fees for every over their side fails to bowl in the allotted time, with the captain fined double that amount.
As such, Afridi was fined 20 percent of his match fee while his players received 10 percent fines.
The penalties were accepted without contest, so there was no need for a hearing.