Murali wants repeat win
Sri Lanka spinner thinks current side can recreate 1996 heroics
Last Updated: 10/02/11 10:07am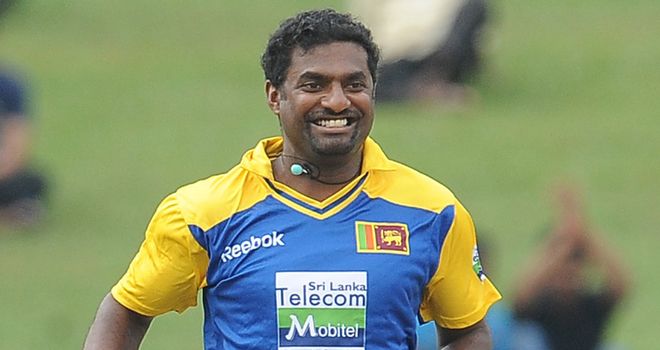 Muralitharan: World Cup aim
Muttiah Muralitharan is hoping to end his international career with another defining victory in the World Cup.
"We had good teams but we could not win the cup. But this team I think we have a chance."
Muttiah Muralitharan Quotes of the week
Sri Lanka made their breakthrough into the cricket elite when they beat Australia in Lahore to complete a shock run to the title in 1996.
The spinner is the only surviving member of that team to be included in the squad for this year's tournament, which Sri Lanka will co-host along with India and Bangladesh.
"The day we won the cup in 1996 was the happiest day - it is because of that our cricket has come this far," Muralitharan said.
But he added: "It's been 15 years since 1996 and we can't dwell in the past. The teams are different. You can never compare generations."
Muralitharan has announced his intention to retire from international cricket after the tournament, and the 38-year-old thinks the current squad can help him go out on a high.
Chance
"In 2003 we entered (the) semis and in 2007 we entered (the) finals. We had good teams but we could not win the cup. But this team I think we have a chance," he said.
Muralitharan is currently third on the all-time World Cup wicket-taking list and needs 19 more to overtake Glenn McGrath at the top of the standings.
And with the star bowler being supported by a strong batting line-up, Sri Lanka are viewed as one of the favourites to win the tournament.
Captain Kumar Sangakkara said: "I think every World Cup is a great opportunity to win it no matter where you play. This one playing in our neck of the woods probably gives us a slighter edge than the other teams."
Sri Lanka will play the majority of their Group A contests on home soil, although two new venues at Pallekele and Suriyawewa and a re-laid pitch in Colombo means they may not be totally familiar with the conditions.
Sangakkara added: "There is no point in us being concerned about that because our mental approach has to be, regardless of getting an experience on the wickets, there is a World Cup to be played and played well."