Oram gets the all-clear
All-rounder passed fit to join World Cup squad
Last Updated: 07/02/11 8:45am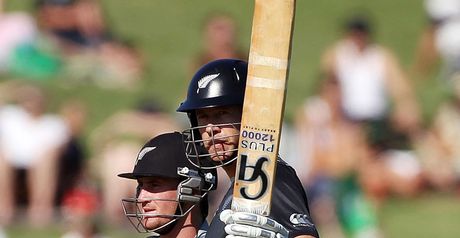 Oram: ankle problem
Jacob Oram has been passed fit to travel with the rest of the New Zealand team to India on Tuesday ahead of the World Cup.
Oram withdrew from the team for the final one-day international against Pakistan on Saturday after injuring his ankle.
However, an MRI scan, X-ray and a medical assessment have all shown there is no lasting damage and the all-rounder will fly as scheduled as the Black Caps start final preparations for the World Cup.
Oram said: "I developed ankle pain and although it didn't feel serious I wasn't able to bowl without discomfort.
"The medical staff got the necessary assessment down and I was sweating on the results but pleased when the doctor let me know that I was fit to travel with the team to the World Cup.
"I have inflammation around the joint so not a significant tear or break.
"I've worked hard over the last six months to get fully fit so it is extremely disappointing to pick up another niggle. However, I am confident it isn't too serious and am determined to do everything I can to be fully fit for the first match."
Oram is expected to be available for the warm-up match against Ireland on Saturday.
New Zealand have two warm-up games, the second being against India on February 16.