Giteau eyes comeback
Playmaker comes through training unscathed
Last Updated: 15/06/10 8:30am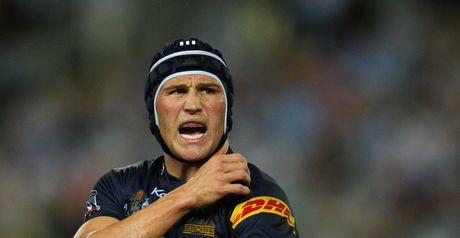 Giteau: Fitness boost
Australia playmaker Matt Giteau believes he will win his race to be fit in time to face England in the second Test in Sydney.
Giteau was forced to pull out of the first Test - won by the Wallabies 27-17 - after failing to overcome a hip problem, with Berrick Barnes called in to the centres to replace him.
However the 27-year-old came through training unscathed on Tuesday and he is now hoping to force his way back into the Test team - although he is taking nothing for granted.
"Yeah, looking forward to it," Giteau said.
"I got through today's training so we'll just have to see how it pulls up. We've got a day off tomorrow and another training run on Thursday, but it felt great today.
Opportunity
"The way things are you've just got to train hard and see what happens. The backline's playing some good football, so I'm like anyone - you've just got to train hard and hopefully you get the opportunity.
"You always want to play every game so for me that was tough (to miss the first Test). This is going to be my third game in a row that I've watched, so I'm very keen to play."
Giteau believes that despite Australia dominating the back play in Perth, the hosts can get better.
"I think there's still areas that we can work on but it was a massive step forward for us at the weekend as a backline," he said.
"All the backs and even the reserves performed really well.
"We've still got steps to make and progress to make but it's moving along nicely."