Injury blow for Hibbard
Ospreys hooker set for knee surgery
Last Updated: 15/04/10 7:12am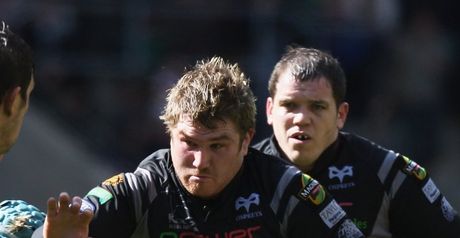 Hibbard: Sidelined
The Ospreys have been rocked by news that Richard Hibbard will be out for the rest of the season.
The hooker has been struggling with a knee problem since January and he has now been told he needs surgery to repair ligament damage.
Ospreys physio Chris Towers told the club's official site: "After careful consideration the decision has been taken for Richard Hibbard to have surgery on his right knee to repair the ligament damage, in order to guarantee a good result.
"The decision to go through with this process rules Richard out for the remainder of the 09/10 season.
"However, he will work hard throughout the summer and should be back to full fitness for next season."