Sidebottom behind Bangladesh
Last Updated: 06/03/10 1:10pm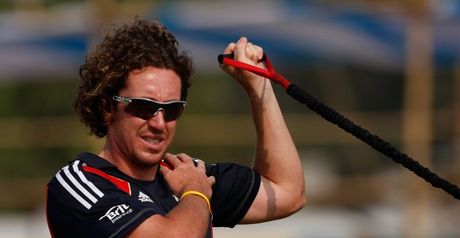 Sidebottom: Behind tours to Bangladesh
Seamer defends Bangladesh status
"It's all right going to Australia and South Africa but places like this are part and parcel of the game and it's about improving the game over here as well."
Ryan Sidebottom Quotes of the week
England seamer Ryan Sidebottom insists it is important for top international sides to continue touring places like Bangladesh.
The Nottinghamshire left-armer's visit has been cut short by a thigh injury and he will join the one-day contingent on their flight back to England on Saturday rather than staying on with the Test squad.
At 32, Sidebottom is unlikely to tour Bangladesh again, but believes the high-profile nations should keep including places such as Dhaka and Chittagong in their schedules.
An ongoing review into the Test game is being conducted by the International Cricket Council in an attempt to provide greater meaning and structure, and one suggestion has been to split the longest form of the game into upper and lower tiers.
But Sidebottom has expressed his opposition to that idea, insisting it would have an adverse effect on the game.
Shame
"That would be a crying shame, I don't think that should happen at all," said Sidebottom.
"We want to tour places like this. It's very important for Bangladesh too. If England come and tour here it might inspire hundreds or thousands of kids to take up cricket and give them a better life.
"It is not just about the cricket. I think the guys want to come and embrace it.
"It's all right going to Australia and South Africa but places like this are part and parcel of the game and it's about improving the game over here as well."
Sidebottom visited a school with 10 other England players in association with the World Food Programme while in Bangladesh, and admits he was moved by the experience.
"We can live in our own bubble as cricketers. It doesn't cost us very much to give a bit of our time to help these children," he added.
"It's a very humbling experience and it doesn't happen very often so to do our little bit helps."