Borthwick sees the positives
Result is all that matters for England skipper
Last Updated: 26/02/10 9:22am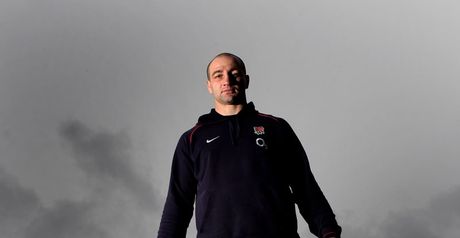 Borthwick: proud of team
Captain Steve Borthwick has blasted the negative reaction to England's performance in their 17-12 RBS Six Nations win over Italy and defended his immediate post-match comments that parts of England's game in Rome had been "fantastic".
SKY BET ODDS
Steve Borthwick is 10/1 to score a try anytime in England's showdown with Ireland on Saturday.
Click here to bet.
"I still stand by the fact that there were lots of good things."
Steve Borthwick Quotes of the week
Lawrence Dallaglio, who led England on 22 occasions, described Borthwick's analysis as an insult to his intelligence and called for more honesty.
"This matters because rugby, when played correctly, is all about honesty," said Dallaglio.
"You don't feign injury on the pitch and afterwards you don't pretend you've performed when you haven't."
But Borthwick maintains he was right to highlight positive aspects of England's performance - because he knew the squad would be heavily criticised.
"I wasn't surprised (by the negative reaction)," said Borthwick, who will captain England for the 19th consecutive time against Ireland on Saturday.
Defiant
"What I said afterwards is that there are clearly areas to work upon but we did a lot of good things and I think that too often we play down those things and look immediately for the negatives.
"We made numerous line breaks. What we don't hide from is that we have to convert those into points. We can make all the line breaks we want but if we don't cross the try line they count for nothing.
"I still stand by the fact that there were lots of good things."
England spent most of the game bogged down in a drab kicking contest despite clear signs that Italy could not live with their occasional flashes of attacking ambition.
Number eight Nick Easter and winger Mark Cueto both admitted their immediate reaction was that England's performance was "boring".
Borthwick added: "The person who asked me the question after the game is known for being slightly negative and I like to be a bit more positive.
"We know as a team what we are trying to achieve. All we can do is work to get better. Our focus is on producing the best performance we can this weekend."
Bristled
Borthwick bristled at the suggestion that England may feel under pressure to play a more expansive brand of rugby in front of a demanding 82,000 crowd at Twickenham.
The 30-17 victory over Wales may have been as encouraging as the performance in Rome was disappointing - but England head into the Ireland game as one of only two unbeaten sides in the championship.
"Our job is to win," said Borthwick. "Ireland are a very good side, they are packed full of experience. They were Grand Slam champions last season and they know each other very well.
"They are coming off a defeat and I am sure they will have put in a lot of hard work to bring their best performance to Twickenham this weekend.
"I am proud of this team, I am really proud of the way they have worked.
"Pressure and criticism comes on this team but we are a tight group, we go out on the training field and work very hard. We know we want to be the best team we possibly can be."