Ponting praise for Kaneria
Aussie skipper wary of leg-spinner ahead of Sydney showdown
By Joe Drabble. Last Updated: 02/01/10 10:43am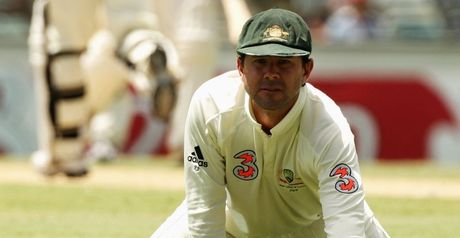 Ponting: Wary of Kaneria
Australia captain Ricky Ponting has highlighted the threat of Pakistan leg-spinner Danish Kaneria ahead of the second Test at the SCG.
LIVE ON SKY SPORTS Australia v Pakistan Saturday 11.25pm, Sky Sports 1
"His record's actually better than Abdul Qadir and everyone knows how highly regarded he was."
Ricky Ponting Quotes of the week
The Essex wrist-spinner returns to the tourists' line-up at Sydney after a finger injury had ruled him out of the first Test defeat at the MCG.
Kaneria has taken 245 wickets in 56 Test matches to sit fourth on the list of Pakistan's all-time wicket-takers, a record which has surprised Australia skipper Ponting.
"I was a little bit surprised when I saw his record," Ponting said.
"He's a very good bowler but I saw his record come up against some of the great spinners over the last 10 years and it stacks up there against the best of them.
"His record's actually better than Abdul Qadir and everyone knows how highly regarded he was.
Dangerous
"He's taken 240-odd wickets in 50-odd Tests, so he's got a very good record.
"We've played him here before and he's bowled well. Leg-spinners have that knack of being able to take wickets and that's one area from last week that they will look to strengthen for this game."
Australia are expected to keep faith with the XI which cruised to a 170-run victory in Melbourne, although Simon Katich (elbow) is a slight doubt for the second Test with NSW team-mate Phillip Hughes standing by.
Regardless of any last-minute disruptions, Ponting has challenged his side to pick up where they left off in Melbourne.
"It was our best and most disciplined effort and the challenge for all of us now is to make sure we keep those standards up for the remainder of the summer," he said.
"I have spoken about each game being a step forward in the right direction and last week we set ourselves some very high standards that we've got to keep maintaining.
"Teams are probably at their most dangerous when they've come off a heavy loss like last week. The challenge for us is not to get carried away with what we've done.
"I keep reinforcing to the guys how important it is we don't sit back and expect things to happen for us in this game.
"We've got to get out there and make the running like we did last week."