'Special' Test for Pietersen
Star batsman ready for homecoming Test
By Rachel Griffiths. Last Updated: 23/12/09 5:06pm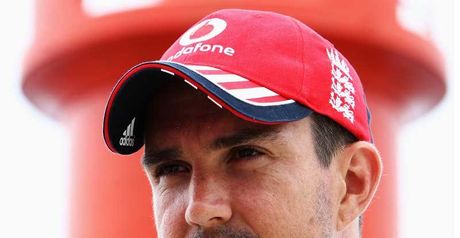 Pietersen: Ready for
Kevin Pietersen is hoping to end 2009 on a high when he plays for England in the second Test against South Africa on his former stomping ground.
"My family are all here, and it's something that is special"
Kevin Pietersen Quotes of the week
The Pietermaritzburg-born batsman has never played Test cricket at Kingsmead before and believes returning to his former home ground on Boxing Day could boost him in helping England improve on the draw they scraped at Centurion.
"My family are all here, and it's something that is special," said Pietersen.
"Playing for England in South Africa is something I love and enjoy."
Turbulent
Pietersen has had a turbulent year in which he lost his England captaincy, endured four months sidelined with an Achilles injury during the triumphant Ashes campaign and has only just recaptured his true form.
"You could say 2009 hasn't been the most fantastic time - but I'm still playing cricket for England," added Pietersen.
"We all love playing for England and are very privileged. It's true 2009 hasn't been fun. But hey-ho - life isn't always good."
Despite wanting to impress at the ground where he grew up watching cricket and then began his professional career, Pietersen insists the important thing is that England produce a win irrespective of his own display to go 1-0 ahead in the series.
"It's not all about me playing in Durban; it's about the team coming here and doing special things," he said.
"We fought off a hungry South Africa attack in the first Test and hope we can do some good things this week."
Pietersen is also adamant that a Test run in Durban holds the same weight with him as it does anywhere else.
"I love getting Test runs at The Oval; I love getting Test runs at Lord's; I love getting Test runs anywhere - anywhere you can do it, I don't mind," he said.
"Here is absolutely no different."
Slog
The batsman has undergone a hard slog to return to the top of his game, but after the result at Centurion he is confident that he and England are capable of winning the series, despite the hosts having only recently been knocked from the world number one spot of the Test rankings.
"I've worked a lot on my technique to get it back to where I was. I feel pretty good now," added Pietersen.
"I think we've got the attack to bowl South Africa out - and I do believe we can score runs against them as well.
"I thought we were fantastic in the first Test match, the way we went about our business and the strength of character that we showed.
"I truly believe we can win the series."