Wright chance for recall
Things looking up for Lions all-rounder ahead of T20 tournament
Last Updated: 02/05/09 1:03pm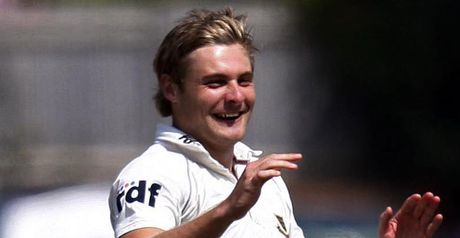 Wright: Fine form
Luke Wright believes his opportunity with the Lions this winter has helped him win a spot at the ICC World Twenty20.
The Sussex all-rounder was dropped for the recent one-day series success in the Caribbean after playing a minimal part in the previous two series with England instead opting for Hampshire's Dimitri Mascarenhas.
It left Wright facing a major battle on his hands to reclaim his place before the start of the summer showpiece in England.
But a successful tour of New Zealand - when he averaged 76 - with the Lions this winter has convinced the selectors he is playing well enough to be included for the June tournament.
"You always fear missing out," admitted Wright. "You never know what they're going to go for or what they're going to do so you always have that fear.
"You just have to hope that when you go on a Lions tour that you score some runs then you give yourself the best chance and I'm just so happy to be back in the fold.
"I didn't play a game in India and didn't really do much in the series against South Africa.
"It was just nice to go to New Zealand knowing I had a good chance of playing in most of the games. Just to be back playing gave me a lot of confidence and that helped me start the season well.
"It hurts when you get left out but the next thing I had to do was have a good tour of New Zealand with the Lions and luckily that went well."