Ponting returning prematurely
Captain keen to help his team save the Chappell-Hadlee series
Last Updated: 07/02/09 12:14pm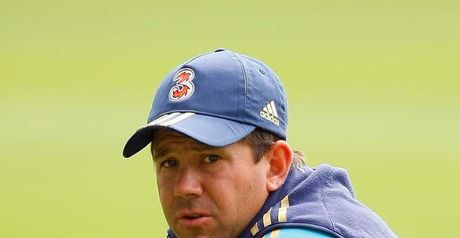 Ponting: Proud leader
Ricky Ponting will return to lead Australia's injury-hit side against New Zealand in Sydney on Sunday.
Watch the third ODI between Australia and New Zealand live on Sky Sports 2 from 3am (GMT) on Sunday
"I am tired and my body needs a rest but I am also Australia captain and want to be with my team."
Ricky Ponting Quotes of the week
The Tasmanian batsman was expected to sit out the second and third matches of the Chappell-Hadlee Trophy, but with the hosts already trailing 2-0 in the five-match series he has opted to make a comeback.
Stand-in captain Michael Clarke has had scans on his left foot after a painful blow to his big toe, which may have prompted Ponting, although Clarke claims he will be fit.
But there is no such hope on paceman and main strike weapon Shaun Tait. The 25-year-old speedster has returned home to Adelaide after injuring a tendon in his left hamstring.
Pride
National selection panel chairman Andrew Hilditch admits Ponting's decision has been forced by the adverse circumstances.
"Ricky has today made a strong appeal to be allowed to play given that this is a 'decider' game," Hilditch said.
"Given the circumstance, we have made an on balance decision to support his request and we will continue to monitor his workload closely.
"It should be noted that selectors were pleased with Michael Clarke's leadership and batting form in Melbourne, where he was man-of-the-match, but this decision will bolster our batting. We also understand Ricky's desire to lead from the front."
The fatigued skipper is determined to save the series against the Black Caps despite his side losing their last five straight one-dayers.
"I am tired and my body needs a rest but I am also Australia captain and want to be with my team," he said.
"We are 2-0 down and I want to be there with the rest of my team to help turn the series around."
The make-up of the Australia side that will tackle the Kiwis will not be decided on until the morning of the game.