Surrey chasing Shoaib
County Championship strugglers eyeing Pakistan paceman
Last Updated: 31/08/08 12:49pm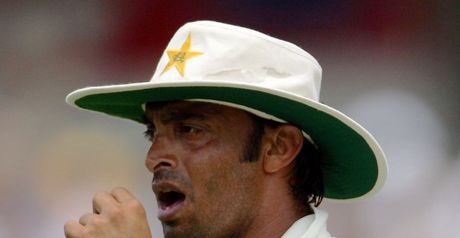 Shoaib: Surrey target
Surrey are trying to bring Pakistan paceman Shoaib Akhtar to the County Championship to boost their fight against relegation.
The Brown Caps are 18 points adrift at the bottom of the Division One table with three games left to play this season, and they have sent out for reinforcements in the shape of express paceman Shoaib.
Cricket manager at the Oval Alan Butcher has already made contact with the Rawalpindi Express, and hopes his next stop will be Surrey.
Butcher wants the 33-year-old to be in his Surrey side for next week's crunch match against title-chasing Kent at Canterbury.
"We have made contact, we have spoken with him. We are just waiting to see whether it's possible," said Butcher.
"We've got three matches left and we need something to happen."
Shoaib is hoping to press for a return to the Pakistan team, after his recent five-year ban for continuing wranglings with the board was recently rescinded.
Snag
Just one snag may upset the plan, with players required to spend at least three weeks with a county, but Butcher is still hopeful on the deal.
"They [overseas players] have to be here for a period of 21 days," Butcher confirmed.
"But he is keen. He's desperate to get back into the Pakistan side and is hoping this could be a springboard to do that.
"If it does go through, we hope it could be of great benefit to us all."
Shoaib was recalled to the Pakistan squad for the Champions Trophy but that has been postponed over security concerns, and now he has his sights set on a Test return.
Shoaib has previously played for Worcestershire and Durham in the County Championship and he would most likely replace Australian pace bowler Matt Nicholson as an overseas player at Surrey.