KP seeks improvement
Skipper not getting carried away by England's recent good form
Last Updated: 28/08/08 11:09am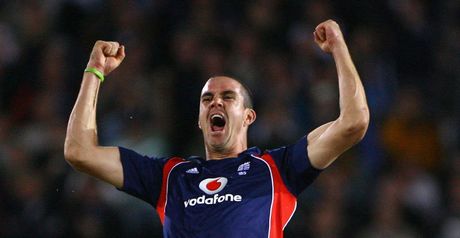 Pietersen: winning start as captain
England captain Kevin Pietersen knows his side are a long way from the finished article despite his early success in the job.
NatWest Series 3rd ODI
England v South Africa, Aug 29
Live on Sky Sports from 10.30am - click here for full listings
"One of my biggest challenges is to get everyone to play to their potential and fulfil their talent."
Kevin Pietersen Quotes of the week
Pietersen has led England to wins over South Africa in the fourth Test and first two NatWest Series matches since suceeding Michael Vaughan and Paul Collingwood, in Test and one-day cricket respectively.
The South African-born batsman is hoping that the most recent of those victories, last Tuesday's 10-wicket demolition at Trent Bridge, is a glimpse of the future.
And it was the level of performance from man-of-the-match Stuart Broad, who claimed 5-23 to help skittle South Africa for 83, that Pietersen is keen to see replicated in other areas of the team.
"One of my challenges that I have set myself is to get all of the players playing to the best of their talents," Pietersen told Sky Sports News.
Potential
"There has been a lot of people who (in the past) have underperformed, not played to their potential and not stood up when needed.
"Stuart Broad took his opportunity at Trent Bridge and there are now plenty of players who want to now start standing up to be counted.
"We always talk about the talent we have in the dressing room, but it's never really been put onto the field.
"So far over the last three weeks, the boys have turned up and been pretty impressive - it's just a case of keeping that going."