KP - Batting let us down
Stand-in skipper left to rue recent collapses
Last Updated: 28/06/08 7:51pm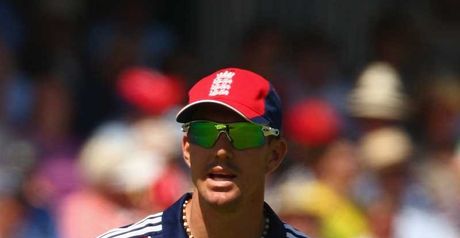 Pietersen: no excuses
Kevin Pietersen admitted England's poor batting had been the key factor in their 3-1 NatWest Series defeat against New Zealand.
"The batting let us down and it has been what's let us down since Durham."
Kevin Pietersen Quotes of the week
England were bowled out for 215 in pursuit of a target of 267 to lose the series-decider at Lord's on Saturday.
That effort followed on from below-par batting performances during the defeats at Bristol and the Oval in the third and fourth matches.
And Pietersen, who was leading England for the first time due to Paul Collingwood's suspension for presiding over a slow over-rate at the Oval, offered no excuses.
"No it wasn't (acceptable)," he told Sky Sports when asked about England's batting during the last three matches.
"In a series when you play against quality oppositon like New Zealand you can't afford to make 20s, 30s and 40s because they don't win you the series - 100s are what wins you the series.
"That's definitely where we let ourselves down."
Difficult
Asked is England are making progress in their efforts to improve their one-day side, Pietersen commented: "It is difficult to answer - our batting has definitely let us down with not enough hundreds.
"That is where we need to look at a few things as the bowlers have put us in position to win games."
New Zealand captain Daniel Vettori was delighted that his side had managed to turn things around after losing the series-opener.
"There was a lot of soul searching, a lot of talking among the team and asking individuals to stand up and be counted," he said.
"We have a group of guys who have played less than 10 one-day internationals and when you get performances out of those guys you get pretty excited.
"We have a team who can take us to the next level."