Tresco out of Somerset tour
Left-handed opener stays at home as club heads to Dubai
Last Updated: 15/03/08 12:56pm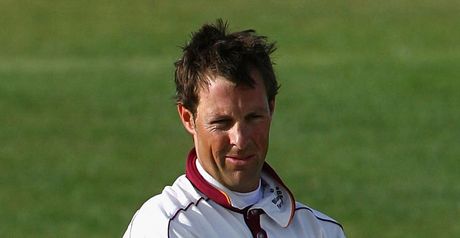 Trescothick: Remained at home
Marcus Trescothick has suffered a recurrence of the stress-related illness that forced him home from the 2006 tours to India and Australia.
The left-handed opener was due to take part in his first overseas tour since pulling out of the Ashes when Somerset headed to Dubai for a pre-season tournament against the UAE national side, Lancashire, Essex, Sussex and Yorkshire.
Both Somerset and England had hoped that the two-week long Arabian Cricket Challenge would see Trescothick continue his recovery, while the batsman himself had told Sky Sports earlier in March he was ready to return.
However Trescothick has rnow emained at home in Taunton after the problem resurfaced.
"Marcus took the decision himself and the club are fully supportive," explained Somerset chief executive Richard Gould to the club's official website.
Sad
"He has returned home to Taunton to be with his family and we look forward to him playing a full part in our season."
Trescothick racked up more than 5,000 runs in 76 Tests, while made 123 one-day internationals - with his ability to score quickly at the top of the order crucial for England.
And former team-mate Paul Collingwood said the England squad in New Zealand were thinking of him
"It's really sad," said Collingwood.
"I think we need to just forget about the cricket and really we just want Marcus to get himself right.
"We need to forget about whether he's going to play for England again or go away with Somerset. The important thing is to get himself right for his own sake and all of our thoughts go out to him."