Shah - We must adapt
Middlesex batsman calls for repeat of Sri Lanka heroics
Last Updated: 11/02/08 11:20am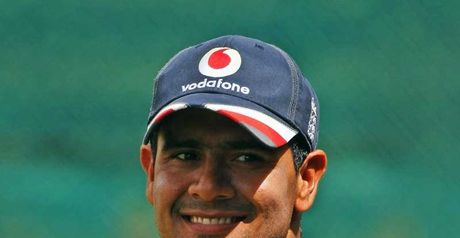 Shah: staying positive
Owais Shah says England must quickly come to terms with conditions in New Zealand if they are to turn around the one-day series.
"We haven't quite adapted to the conditions out here."
Owais Shah Quotes of the week
England were bowled out for just 130 on their way to losing the opening match of the five-game series by six wickets in Wellington on Saturday.
Shah, who was involved in three run outs during that batting debacle, maintains England are capable of repeating the events of the pre-Christmas tour of Sri Lanka, when they came back from losing the first one-dayer to take the series 3-2.
"We haven't quite adapted to the conditions out here - the outfield and the pitches," he said.
"But we've been working hard in the nets and getting used to the conditions (more) as every day goes on.
"(It's) Similar to what we did in Sri Lanka a few months ago when we adapted to the conditions after the first game when we got a hammering.
"We came back strong, adapted and went on to win the series."
Hesitant
On his role in the run outs of captain Paul Collingwood, Graeme Swann and finally himself in Wellington, he added: "We had three runs outs and we'll have to try and nullify those.
"We were hesistant and didn't adapt that well to the the outfield."
The second one-day international takes place in Hamilton on Tuesday, you can watch live on Sky Sports 1 from 0100h (GMT) or follow events via skysports.com's over-by-over commentary.