Wright set for axe
Watch England v New Zealand live on Sky Sports 1 from 8.30am on Tuesday
Last Updated: 17/09/07 7:54pm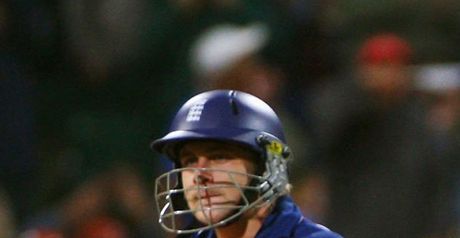 Wright: place under scrutiny
England are considering a shake-up of their batting order for Tuesday's must-win World Twenty20 Group E match against New Zealand.
"An area we need to look at is our starts - we're losing too many wickets early doors."
Paul Collingwood Quotes of the week
Luke Wright, who opened during Sunday's defeat to South Africa, appears the most likely candidate to be axed, having scored just three runs in three innings.
Alternative options include Vikram Solanki and Darren Maddy, while promoting Andrew Flintoff to the top of the order would represent a more radical move.
"An area we need to look at is our starts - we're losing too many wickets early doors," said England captain Paul Collingwood, whose side will almost certainly be eliminated if they lose to New Zealand.
"We know what we have to do from now on - we have to win our next two games, it's as simple as that.
"We usually respond pretty positively in these situations and I'm sure the boys will be wanting to do that.
"We're not down and out as yet and I'm sure we'll get a good response from all of them."
Learn quickly
On Wright's struggles, he commented: "He's got the ability once he gets in, he just hasn't got in at the moment and he needs to give himself a chance to get in.
"He'll learn quickly from these type of experiences but our starts are an area we will have to have a look at."
Collingwood blamed his side's lacklustre fielding against South Africa on their lack of experience playing under floodlights, but acknowledged it is an area they must improve on against the Black Caps.
"The areas where we're off the pace at the moment is our fielding and our catching especially, and that's disappointing," he added.
"We haven't played a hell of a lot of floodlit cricket and it is different. We've come across from England without a lot of preparation with regards to playing under lights."