Naved taken to hospital
Sussex star suffers serious injury
By Chris Ellison. Last Updated: 12/09/07 5:48pm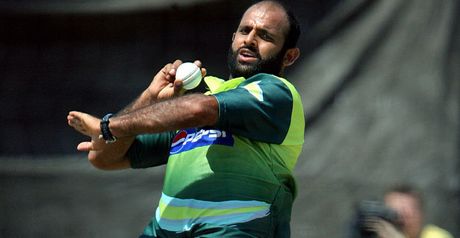 Naved: Taken to hospital
Rana Naved ul-Hasan sustained a serious injury playing for Sussex in their County Championship Division one match against Durham.
The Pakistan international was taken to hospital by ambulance after suffering a serious shoulder injury which held up proceedings for 50 minutes.
Naved was fielding for Sussex when the freak accident happened, landing awkwardly after diving to stop a ball on the boundary, causing the 29-year-old severe distress.
Naved lay motionless for quite some time and his team-mates were by his side while he received treatment from the paramedics. He was given oxygen and carried off on a stretcher before been taken to hospital by ambulance.
Bad dislocation
"He has a bad dislocation of his shoulder," confirmed coach Mark Robinson. "The doctor didn't want to put the dislocation back in, because there is obviously the danger of complicating things in his bowling arm.
"He was obviously in a lot of discomfort, a lot of pain - and we were lucky we had a doctor on hand, and our physio did outstandingly well too.
"The crowd thought initially he was playing with them when he put his legs in the air, having a bit of fun.
"But he was obviously in a lot of pain - and it was distressing for the players, the amount of pain he was in."