Williams staying in NZ
Lock not joining All Blacks' talent drain
Last Updated: 24/08/07 8:37am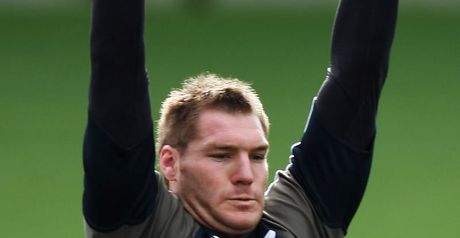 Williams: future secured
"Ali is a world-class player, and his decision to continue his career here is fantastic news for New Zealand and New Zealand rugby."
Graham Henry Quotes of the week
Ali Williams has agreed a new two-year contract with the New Zealand Rugby Union.
The deal commits lock Williams, 26, to New Zealand until the end of the 2009 season.
"Ali is a world-class player, and his decision to continue his career here is fantastic news for New Zealand and New Zealand rugby," said All Blacks coach Graham Henry.
"He has proven his ability at all levels of the game from provincial rugby to the test arena and I am sure that he will continue to make a valuable contribution to the teams that he plays for over the next couple of years."
The signing of Williams was described as 'positive and encouraging' by NZRU deputy chief executive Steve Tew as the union fights to prevent their top players being lured overseas by lucrative club contracts in Britain, France and Japan.
Of the All Blacks' World Cup squad, Carl Hayman, Chris Jack, Byron Kelleher, Luke McAlister and Anton Oliver have already agreed contracts in Europe for next season.