Walter Samuel
Last Updated: 22/05/10 1:06pm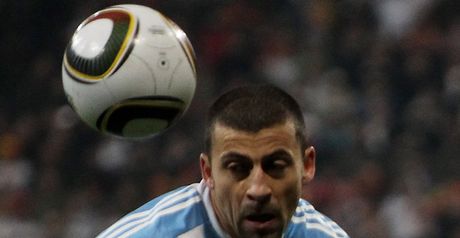 Such has been the high turnover of players during Diego Maradona's tenure as national coach, Samuel's appearance in the warm-up friendly against Germany in March was his first for Argentina since 2006.
That seems incredible given his undoubted quality, though it is naturally worth pointing out he did need reconstructive surgery on his knee in the early days of 2008 and did not return until the October of that year.
Having featured at the 2002 World Cup finals, the 32-year-old has missed his country's last three major tournaments - the 2006 World Cup and the 2004 and 2007 Copa Americas.
But his club career has flourished - he was a Serie A champion with Roma before joining Real Madrid for a year and since returning to Italy has won
four successive titles for the men from the San Siro.
A World Youth Championship winner back in 1997, 'The Wall' is uncompromising on the ground and in the air and brings with him a good amount of high-level experience despite his lengthy international break.