Gnabry out to prove himself
Arsenal teenager ready to make the breakthrough
Last Updated: 09/08/12 4:51pm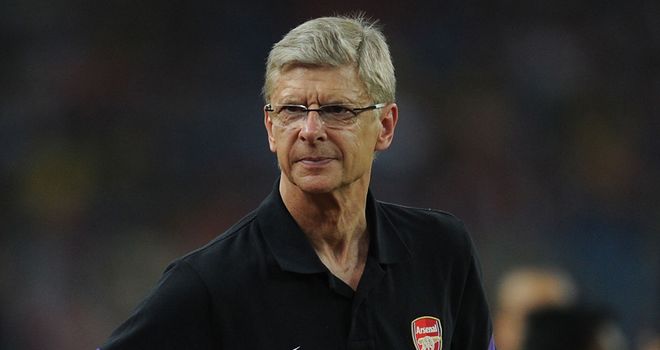 Arsene Wenger: Arsenal manager is currently with his squad in Germany
Arsenal winger Serge Gnabry is determined to impress manager Arsene Wenger at the club's training camp in Germany.
The 17-year-old is rated as one of the more promising young players on Arsenal's books and recently signed a professional contract with the Premier League club.
Gnabry was impressive for the reserves last season and is now keen to prove himself in the first team.
"It has gone very well and I am enjoying being involved with the first team very much," he told Arsenal's official website. "I am trying my best and working as hard as I can.
"This will give me an advantage because it is something different and I can learn a lot from the players. I wasn't quite sure if I was going because I had some injury problems before. But when they finally told me I was going I was buzzing.
"It is a very big chance and I hope I take it. At the beginning I was a bit nervous but I settled down after some time. You just get into training, try your best and then learn a lot from the other players."
Arsenal will begin their Premier League campaign with a home game against Sunderland on Saturday 18th August.