Barton: No malice intended
Midfielder defends challenge on Etuhu
By Mark Buckingham. Last Updated: 13/11/07 4:39am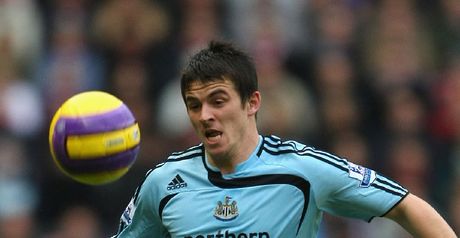 Barton: A bit rusty
Joey Barton insists there was 'no malice' in his challenge on Dickson Etuhu after escaping disciplinary action.
The Football Association has confirmed the Newcastle United midfielder will not be punished following his tangle with Sunderland's Etuhu on Saturday.
Barton caught the Black Cats midfielder with a high tackle and there were reports the England cap would be hit with a three-game suspension.
But, after learning he will face no further action, Barton offered an apology to Etuhu and feels the incident was a result of rustiness following his recent injury lay-off.
Not premeditated
"There was no malice in it, nor was it premeditated," Barton told Sky Sports News.
"If I caused him any injury, then I apologise.
"Things happen in the heat of a derby game.
"It was my third game back and I'm still a bit rusty. If I was fully match fit the situation would have been avoided."