Wenger backs Gallas
By Peter O'Rourke. Last Updated: 15/08/07 8:28am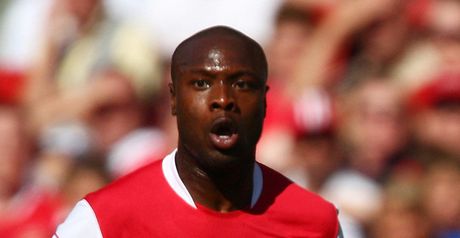 Gallas: Gunners skipper
Arsenal boss Arsene Wenger has revealed he warned William Gallas to sort out his attitude before making him captain.
Gallas was named as Thierry Henry's successor as Arsenal captain by Wenger ahead of Gilberto Silva.
Wenger has now informed former Chelsea defender Gallas that he must be an example to the rest of the Arsenal side on and off the pitch
"William's now an example. Not only on the the pitch but off it. Of course, I told him about that," Wenger told the Daily Star.
"The captain is like a manager. I was one as a player and knew what you can do and what you cannot.
"This season he is a very positive influence and I don't believe it's a special risk. The captain's job is important but what is more important is team spirit.
Influence
"I am pleased with his attitude and the way he took his role on board.
"I don't know how he behaved at Chelsea, but I must say this year he has been a very positive influence."
Wenger also disclosed he had a meeting with Gilberto after the Brazilian expressed his surprise of not being named the club's new skipper.
"I have a lot of respect for Gilberto and had an eye-to-eye meeting with him.
"I told him what I wanted to tell him and that's it. I made my decision and I don't consider if people are surprised or not.
"I have nothing more to say because you cannot justify every small decision to everybody.
"I explained to Gilberto what I wanted to explain.
"He was not in the group last week and that is why what happened, happened."